Meet our 2022 Jury 

Chandan Chauhan, CEO and Co-Founder, ClockTree Systems Inc.
Chandan Chauhan is an entrepreneur who is passionate about creating technology companies that provide internet services for consumers and enterprises. He is the CEO of Clocktree.com, which is focused on technology innovations that make healthcare accessible to all. He has cofounded two other successful internet companies, TalentWise and Intelius. At Microsoft, Mr. Chauhan was a member of the original development team that created Windows, and later he was a key player in creating CarPoint, Microsoft's first internet application.
I have utmost respect for the nursing profession and am honored to be affiliated with the UW School of Nursing in the advisory board capacity. I look forward to actively participate in the nursing for the 21st century dialog from the perspective of using cutting edge technology for the patient care and the research.
Dahlia Mak, Managing Director, Moss Adams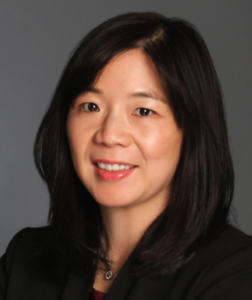 Dahlia has been in the health care industry for over 20 years, and has been working with lean application in health care since 2002. She oversees lean practice groups and product development and guides health care systems with her expertise in quality and patient safety, process improvement, and strategic planning. Certified in lean from Shingijutsu Global, Dahlia coaches leaders in improvement methods, leadership development, and change management, delivering tangible, sustainable improvements. She serves a wide range of clients from large integrated delivery systems and academic medical centers to public health systems. She engages organizations at all levels, bringing together executives, boards, providers, frontline caregivers, and staff, to apply lean methodology and solve complex problems.
Dahlia served as a principal at Rona Consulting Group (RCG) until it combined with Moss Adams in 2017. RCG's founders were early adopters of the Toyota Management System in the health care setting. Dahlia began her lean health care career at Virginia Mason Medical Center in Seattle, which was the first major medical facility to adopt the Toyota Management System to health care. Her contributions included reducing lead times and eliminating a backlog in the hospital's Release of Information Department. As administrative director of patient safety, she managed the development of a nationally recognized Patient Safety Alert System, facilitated improvements in the culture of safety and patient outcomes, and achieved multi-million-dollar cost savings. She previously worked at the University of Tennessee Health Sciences Center's Department of Ophthalmology and Swedish Medical Center.
Anna McClatchey, Member, Seattle Women's Educational Association (SWEA)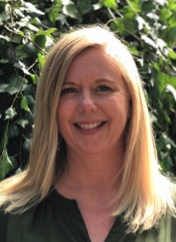 Anna McClatchey was born and raised in Southern Sweden, but she has lived in the US for almost 30 years. Anna is married and has a son and daughter in college.
As a Recruiting Specialist at EvergreenHealth in Kirkland, WA, Anna is working with the new hires from the initial onboarding to the actual start date.
Joycelyn Thomas, Family Nurse Practitioner and Medical Director, Family Practice Clinic for Catholic Health Initiatives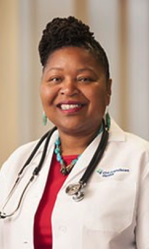 Dr. Joycelyn Thomas, DNP, FNP, is a practicing clinician and alumnus of the University of Washington School Of Nursing (UW SoN). She is the outgoing president of the Mary Mahoney Professional Nurses Organization and former Medical Director of VMFH Medical Clinic in Federal Way, WA, and a member of the Regional Leadership Council, King Region for Virginia Mason Franciscan Health. She recently received a Vision Award for Compassion from Common Spirit Health. Dr. Thomas will marry her passion for caring for patients and academia when she joins Clinical Teaching Faculty at the UW SON for the Doctor of Nursing Program, Family Nurse Practitioner Track. She is especially committed to social justice and equity and the care of women, children and their families, and her interests include the care of patients of African descent and improving provider communication with African Americans.
Don Wahlquist, Member of the Swedish Club
---
Thank you to our partners!