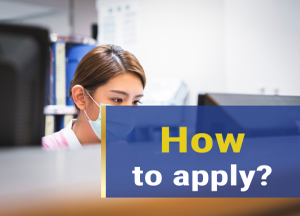 Application Period Open September 1 – November 1, 2023
Learn more about QSNA from Michael's info session
Who can apply?
A current BSN or ABSN student at the University of Washington School of Nursing (UW Seattle, UW Bothell, or UW Tacoma)
A current MSN, PhD, or DNP student who is a licensed, practicing registered nurse (RN)
A licensed, practicing registered nurse (RN) within the UW healthcare system
*You must be a U.S. Citizen
*If you are working as a nurse practitioner, advanced practice nurse, etc., then you are NOT eligible
What do you need to apply?
Your creativity and innovative ideas. We're looking for student nurses or nurses who have a great idea or have already implemented a solution to improve the lives of older adults and people living with dementia.
If your application is selected as one of the finalists or semifinalists, we will reach out to ask you for a video that we can share publicly. This video will be due by early November.
What are we looking for?
The most competitive applicants will be able to answer the following questions about their idea or solution:
What challenge or problem sparked your idea or solution?
How would nurses and care teams benefit from adopting your idea or solution?
Could other healthcare departments/areas/settings adapt and adopt your idea or solution?
If you had the opportunity to begin implementing your idea tomorrow, what would be the key steps necessary and how long do you think that might take?
We want an applicant who is comfortable with writing, has excellent communication skills, and can captivate an audience with their presence and passion for their idea and how it would improve the care of older adults and people living with dementia. Some of the tasks that winners might undertake include managing an Instagram page, writing blogs, and presenting their idea multiple times in various settings. For more details on the tasks and responsibilities, please click here.
If you have questions about the application process, please contact Sarah McKiddy at uwqsna@uw.edu. We look forward to seeing your ideas!
Applicant Timeline 2023
September 1 – November 1 
Application Period
November 1
Final deadline for applications
November 20 – 23
Finalists for public voting on social media
November 24 – 27
Public vote open on social media
December 1 – 15
All finalists announced in all countries with jury meetings (presentations from finalists)
December 18
UW announcement of QSNA winner

(QSNA International announcement of all partner country winners – December 23)

Summer/Fall 2024
Grand ceremony in Stockholm
Apply here: Apply | QSNA US (queensilvianursingaward.us)