Take your LTC Externship to the next level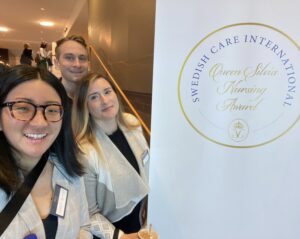 Karolinska Institute (KI), a renowned international university for nursing in dementia care, has established a successful partnership with the University of Washington (UW) School of Nursing. As part of this collaboration, two senior BSN nursing students—Maya Vrba and John Riley—participated in their senior practicum in Stockholm, Sweden.
Through the recently established Excellence in Long Term Care Externship exchange program between KI and UW, these students were assigned to the Stureby Nursing Home. This placement provided them with a valuable opportunity to fully immerse themselves in the local culture and engage with Sweden's innovative approaches, values, and practices in dementia care. They spent a 5-week period in May/June 2023 actively learning and gaining clinical experience in the field.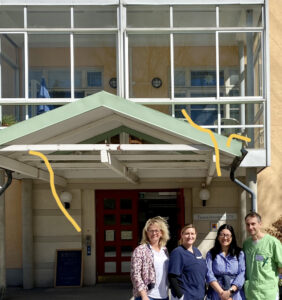 As part of the program, the UW School of Nursing will host two KI students during the Fall and Winter terms of 2023-24. This reciprocal arrangement allows for the exchange of knowledge and experiences, enriching the educational journey for students from both universities.